Security Challenges and Border Management In India

Background- About Indian Borders
India's border management is an integral part of India's defence and commerce. The state secures sovereignty through maintaining and regulating countries.

India's border management comprises of border region development, communication, and coordination with the neighbouring states and programs to enhance the national interests of India. The role of government departments is to regulate legitimate trade between the borders and the mobility of people across the country.

Border management maintains state presence in shared borders by surveillance, patrolling, countering illegal entries, and cooperating with pol ice and officials in neighbouring countries. The borders need security to regulate trade, travel, and illegal cross border movements.
India's borders with its neighbouring countries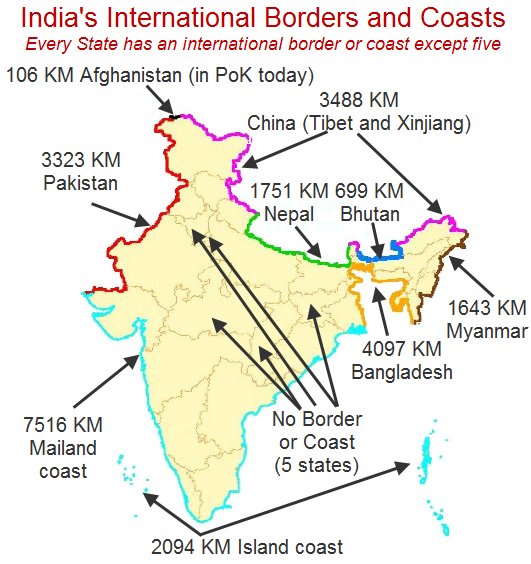 Pakistan Border: India shares a 3,323 km long border with Pakistan, which is mainly defined by the Line of Control (LoC) in Jammu and Kashmir, and the International Border (IB) in the rest of the states.

China Border: India shares a 3,488 km long border with China, which is mainly defined by the Line of Actual Control (LAC) in the Indian state of Ladakh and Arunachal Pradesh.

Nepal Border: India shares a 1,751 km long border with Nepal, which is mainly defined by the Mahakali River.

Bhutan Border: India shares a 699 km long border with Bhutan, which is mainly defined by the Himalayan mountain range.

Myanmar Border: India shares a 1,643 km long border with Myanmar, which is mainly defined by the Naga Hills and Chittagong Hill Tracts.

Bangladesh Border: India shares a 4,096 km long border with Bangladesh, which is mainly defined by the Radcliffe Line and the riverine borders of the Brahmaputra and the Ganges.
Coastal security
Coastal security is a critical aspect of India's national security as it shares a long coastline of over 7,500 km, which is vulnerable to several security threats. India faces several coastal security challenges due to its long coastline, porous borders, and the nature of the maritime environment. Some of the challenges:
Porous coastline: India's coastline is vast and porous, making it challenging to monitor and patrol effectively. Smuggling, illegal immigration, and other security threats are prevalent along the coastal areas.

Lack of Infrastructure: The coastal police stations and the infrastructure for surveillance and patrolling are inadequate in many areas, making it difficult to respond quickly to any security threat.

Coordination Issues: The coordination between various agencies involved in coastal security like the Indian Navy, Coast Guard, and Marine Police is often a challenge, leading to gaps in security.

Natural Disasters: India's coastal areas are prone to natural disasters like cyclones, which can cause severe damage to the coastal infrastructure and disrupt coastal security measures.
Ensure your Civil Services Dream Career
Significance of border management:
Settled, peaceful, relatively open orders are a source of security and prosperity. That is why in many regions of the world the attempt is to keep the borders relatively open and free for trade and human traffic. Borders define neighbours and impact relations with them.
National Security: The primary significance of a nation's border management is to ensure national security by preventing illegal activities like terrorism, smuggling, and illegal immigration. Border management plays a crucial role in safeguarding a nation's sovereignty and territorial integrity.

Economic Growth: A well-managed border promotes international trade and commerce, which is essential for a nation's economic growth. Efficient border management ensures that legitimate goods and people flow smoothly across the borders, reducing trade barriers, and enhancing economic opportunities.

Diplomacy: Border management also plays a vital role in a nation's diplomacy by regulating the entry and exit of foreign nationals, maintaining good relations with neighboring countries, and resolving cross-border issues.

Humanitarian Assistance: Borders can be a point of entry for refugees, asylum seekers, and other vulnerable populations. A nation's border management policy should be aligned with international humanitarian law, ensuring that such people are treated with dignity and respect.
Challenges In Border Management
India faces several border challenges due to its diverse geography, historical conflicts, and political tensions with neighboring countries. It has long land and coastal borders 15000 Km and 7500 km respectively. 456 Blocks of 119 border Districts in 16 States and 2 Union Territories abutting the International Boundary. Many Indian states have long coasts. Managing land borders is very different from managing coastal and riverine borders.
Infiltration and Illegal Immigration: India shares a 3,323-kilometer-long border with Bangladesh, and the porous nature of the border has led to illegal immigration from Bangladesh. According to a report by the Indian Ministry of Home Affairs, there were 4.5 million illegal immigrants from Bangladesh in India in 2016. The report also estimated that around 2,000 Bangladeshis enter India illegally every day.

Border Disputes: India has several border disputes with neighboring countries like Pakistan and China. The India-Pakistan border dispute over the Line of Control (LoC) in Jammu and Kashmir has led to several conflicts and ceasefire violations. In 2019, there were 3,168 ceasefire violations by Pakistan along the LoC, leading to the deaths of 18 Indian soldiers and civilians.

Smuggling and Illegal Trade: India shares a 1,643-kilometer-long border with Myanmar, which is a known hub for drug trafficking, arms smuggling, and illegal trade. According to a report by the United Nations Office on Drugs and Crime, around 33% of the world's heroin comes from Afghanistan and is smuggled through the India-Myanmar border.

Terrorism: India shares a 4,096-kilometer-long border with Pakistan, which has been a breeding ground for terrorism. The 2008 Mumbai terror attacks, which killed 166 people, including foreigners, were carried out by terrorists who infiltrated into India from Pakistan.

Border Infrastructure: India shares a 3,488-kilometer-long border with China, which has been a source of tension between the two countries. The lack of border infrastructure, including roads and bridges, has made it challenging for India to maintain its presence in the remote areas along the border. In 2020, tensions escalated between India and China over the Line of Actual Control (LAC) in Ladakh, leading to a deadly clash between the two sides that left 20 Indian soldiers dead.

The complexity of centre-state relations makes border management that much more difficult. Stares often see the presence of central agencies on the border areas with disapproval.

Other challenges: The neighbours are often hostile, Terrains are diverse and difficult, Border areas are underdeveloped, Connectivity with the hinterland and across to other countries is poor, Border populations feel insecure, Borders areas in remote parts are getting depopulated.
Consequences Of Poor Border Management
The consequences of poor border management in India can be severe and far-reaching. Some of the consequences are:
Security Threats: Poor border management can lead to security threats like terrorism, smuggling, illegal immigration, and other criminal activities. These security threats can have a significant impact on the safety and well-being of the people living in the border areas and the country as a whole. The Mumbai 2008 attack

Border Conflicts: Poor border management can lead to border conflicts with neighboring countries, leading to tensions, disputes, and even wars. These conflicts can have a severe impact on the economy, social fabric, and political stability of the country.

Loss of Territory: Poor border management can result in the loss of territory to neighboring countries. This can happen through illegal occupation or annexation, as seen in the case of Pakistan-occupied Kashmir and China's annexation of Aksai Chin.

Economic Losses: Poor border management can lead to economic losses due to smuggling, illegal trade, and disruption of trade routes. This can impact the livelihoods of people living in the border areas and the country's overall economy.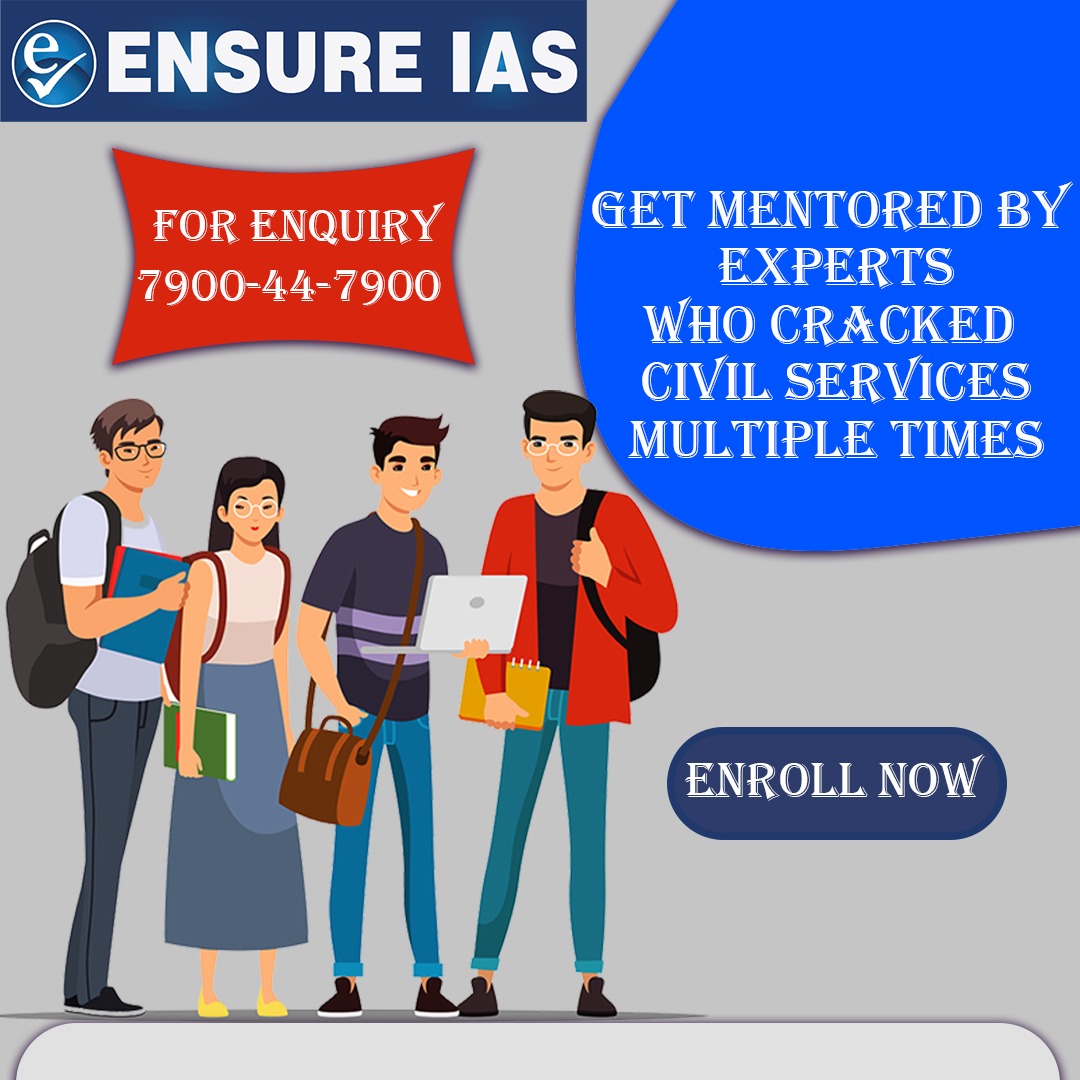 WHAT SHOULD BE DONE?
Enhance surveillance: The government needs to invest in modern technology and equipment to improve surveillance along the border. This includes installing cameras, sensors, and drones to monitor the movement of people and goods across the border.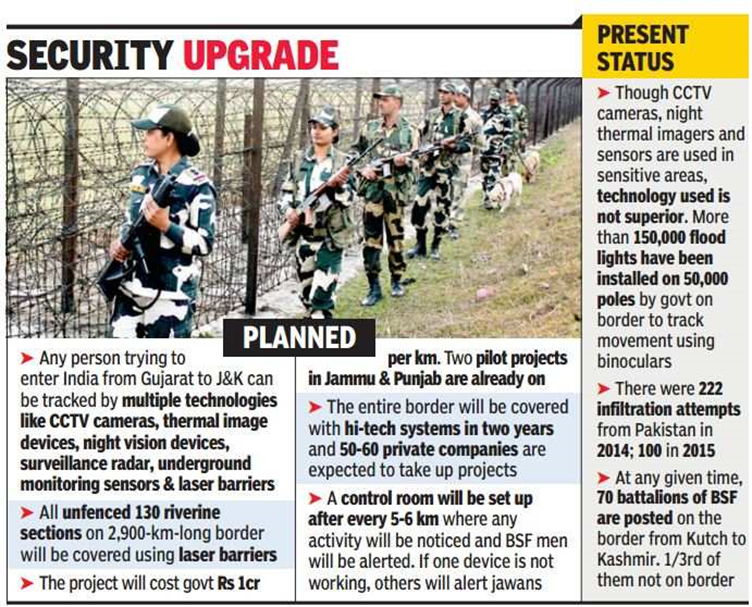 Strengthen law enforcement along borders: The government needs to provide more resources to border security forces and equip them with the necessary tools to effectively manage the border. This includes increasing the number of border patrols, providing them with better training, and giving them access to the latest technology.

Improve coordination: The government needs to improve coordination between different agencies involved in border management, including customs, immigration, and law enforcement agencies. This will help to reduce duplication of efforts and improve the overall effectiveness of border management.

Increase community engagement: Local communities living along the border need to be involved in border management efforts. This includes providing them with education and training to identify and report suspicious activities, as well as giving them a stake in the economic development of the border region.

Strengthen international cooperation: India needs to work closely with neighboring countries to improve cross-border coordination and intelligence sharing. This includes sharing information on terrorist activities, drug trafficking, and other criminal activities. India Bangladesh border has stabilised due to much better coordination between the BSF and BGB.

Improve infrastructure: India needs to invest in improving infrastructure along the border, including roads, bridges, and communication networks. This will help to facilitate the movement of goods and people across the border and improve the overall efficiency of border management.
STEPS TAKEN
In the aftermath of the Kargil War (1999), the Government of India appointed a Kargil Review Committee (KRC) to comprehensively assess the borders and problems in national security.

An outcome of this was the government's recognition that safeguarding security at border areas would require measures beyond the conventional armed-security approach, including improving border infrastructure.

As a result, several initiatives were implemented, including creating the Department of Border Management (2004). DBM has been spearheading the border management effort in the country. Some of the tasks it has performed are: the construction of the border guarding infrastructure, construction of integrated check posts to facilitate trade and movement of people, socio-economic development of border areas.

MHA also equips and trains the border guarding forces. A principle of one border one force has been accepted to streamline the deployment of border guarding forces.

India has spent a lot of resources in building fences and associated infrastructure over the last three decades. It has also built the capabilities of border guarding forces to guard and manage the borders. This has had a positive impact on checking infiltrations, reducing smuggling, curbing contrabands etc.

MHA has also professionalised the border guarding forces – BSF, ITBP, SSB, AR, Cost Guard.

The MHA approach seems to be to curb and regulate rather than facilitate. Taking border area populations into confidence and generating trust in local populations is very important.

Border areas require more connectivity and more socio-economic activity. They need more security and more reasons to remain where they are.

The management of Coastal borders is a problem of a different scale altogether. Coastal police need to be strengthened. The government is thinking of setting up a maritime commission to deal with coastal security. This will help bring the required focus on the problem, improve the coordination and help monitor the various projects.

BOLD-QIT (Border Electronically Dominated QRT Interception Technique) under CIBMS on the Indo- Bangladesh border in Dhubri district of Assam is also being used.
The "One Border, One Force" principle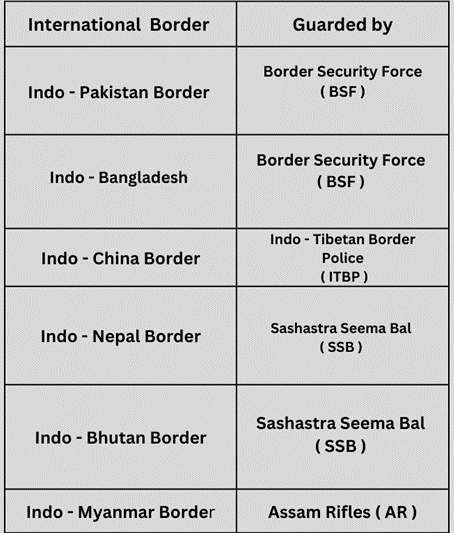 The "One Border, One Force" principle in India refers to the policy of assigning one particular border to one particular paramilitary force for better management and operational efficiency. Under this principle, each border is assigned to a specific force depending on the nature of the border and the security challenges it presents.

For instance, the Indo-Pakistan border is guarded by the Border Security Force (BSF), while the Indo-Tibetan Border Police (ITBP) is responsible for guarding the Indo-China border. The Sashastra Seema Bal (SSB) is responsible for the Indo-Nepal and Indo-Bhutan borders, while the Assam Rifles is responsible for guarding the Indo-Myanmar border.

The principle of "One Border, One Force" ensures better coordination and efficiency in border management by allowing the force to specialize in the specific border that it is assigned to. This allows for better deployment of resources, including manpower, equipment, and technology, and improves the overall effectiveness of border management.
Schemes launched for improved border management
Comprehensive Integrated Border Management System
The Comprehensive Integrated Border Management System (CIBMS) is a high-tech surveillance and monitoring system deployed by the Indian government along the country's borders with Pakistan and Bangladesh. The system is designed to provide real-time situational awareness and enhance the security of India's borders.

The CIBMS includes a range of advanced technologies, including thermal imaging cameras, ground sensors, and radars, as well as unmanned aerial vehicles (UAVs) and aerostats (tethered balloons). The system integrates all these technologies into a single platform, allowing for seamless data collection, analysis, and dissemination.

The CIBMS is designed to enhance India's border management capabilities by:

Providing real-time situational awareness: The CIBMS provides real-time information on the movement of people and vehicles along the border, enabling faster response times to potential threats.

Improving border security: The CIBMS enhances border security by identifying and preventing infiltration attempts by terrorists, smugglers, and other criminals.

Enhancing efficiency: The CIBMS reduces the need for human surveillance and improves the efficiency of border management operations.

Enhancing intelligence gathering: The CIBMS provides valuable intelligence on cross-border activities, including smuggling and human trafficking.
Central Sector Umbrella Scheme of "Border Infrastructure and Management" (BIM)
Border Infrastructure and Management (BIM) Scheme: Border Infrastructure and Management (BIM) Scheme is a Central Sector Scheme comprising of projects aimed at infrastructure development of India's international borders, which is being implemented by BM-I Division.

The approved cost of the scheme during the period 2021-22 to 2025-26 is Rs. 13,020 crore. The scheme aims to enhance the security along the borders of the country and involve implementing a number of projects for the development of border infrastructure such as Border Fence, Border Roads, Border Floodlights, Border Out Posts (BOPs), Helipads and foot tracks along the international borders of the country.

It also involves deployment of technological solutions in such patches of the borders, which are not feasible for physical fence.
Vibrant Villages Programme:
Border villages with sparse population, limited connectivity and infrastructure often get left out from the development gains. Such villages on the northern border will be covered under the new Vibrant Villages Programme, announced in the Budget 2022-23.

The activities will include construction of village infrastructure, housing, tourist centers, road connectivity, provisioning of decentralized renewable energy, direct to home access for Doordarshan and educational channels, and support for livelihood generation.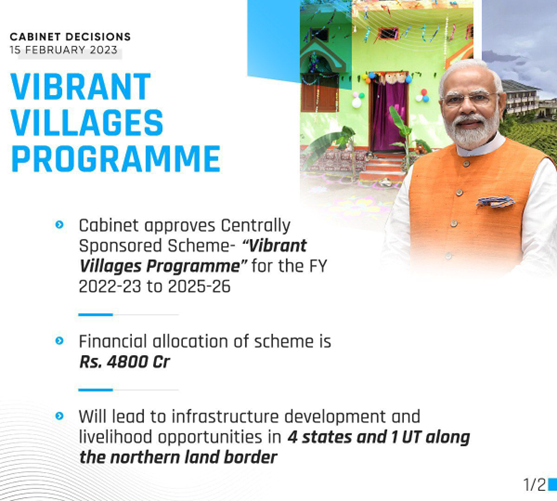 The Border Area Development Programme
The Border Area Development Programme (BADP) is a scheme launched by the Government of India in 1986 to promote the socio-economic development of India's border areas.

The programme aims to bridge the development gap between the border areas and the rest of the country by providing basic infrastructure and public services.
Creation of Border Road Organization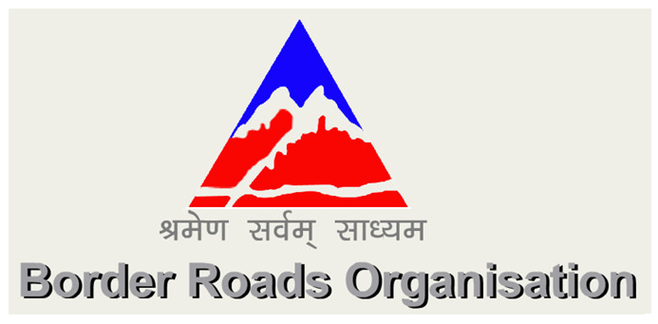 The BRO was established in 1960. The BRO is a leading road construction agency under the Ministry of Defence, Government of India.

The BRO is responsible for the construction and maintenance of roads, bridges, and tunnels in India's border areas, particularly in the Himalayan region and the North-East.
Conclusion
Border areas are crucial strategic zones, and the development and re-inhabitation of these spaces are one of the few ways to assert a claim over the land. the border management mechanism in India is constantly evolving to adapt to new challenges and threats. The government is committed to ensuring the safety and security of its citizens and is continuously improving its border management capabilities.